Lessons From A Dear Friend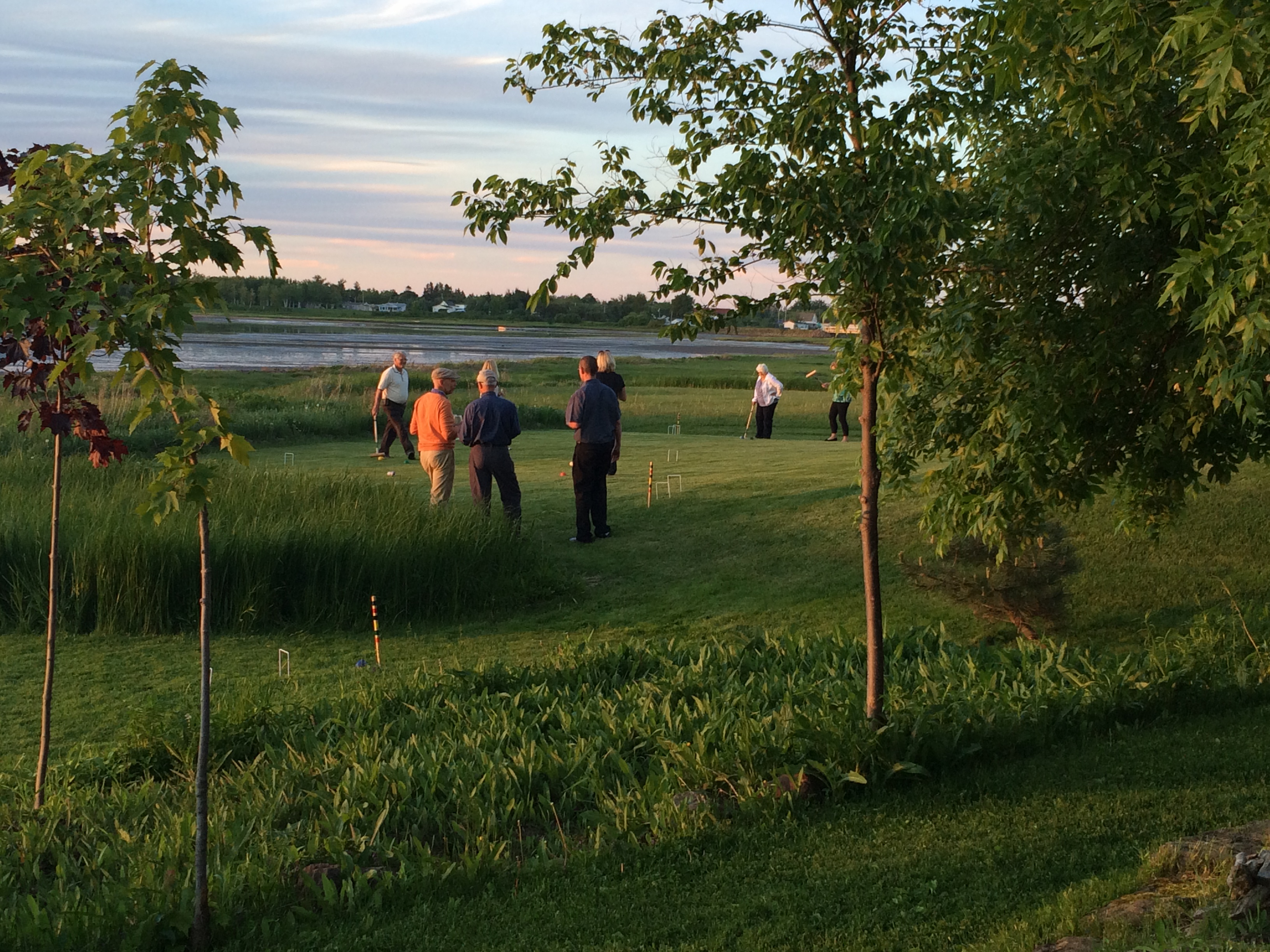 Living in the East Coast might mean a shorter Summer, but once it gets here, so are lazy days on the beach, lobster feeds, and musical evenings. This of course means that for-hire-chefs must be versatile and able to adapt to work in less than ideal environments. I've set-up shop in fields, cliffs, beaches and barns. In fact, these events although the most challenging by far, are also the most memorable. Showing grace under pressure is a lesson you learn quickly if you want to succeed in this business, because no bride, event planner, or house guest ever want to watch you runaway, flailing your arms, screaming for your mom.
The Maritime region lost a wonderful leader in the tourism industry a few weeks ago, and I lost a friend. Janica Daigle taught me the importance of surrounding yourself with hard working, positive people and above all, have a can-do attitude. She was one of the best problem-solvers I've ever had the privilege to work alongside. On a more personal note, her enthusiasm for her work, and even more so the people and places she loved, will forever be ingrained in my memory and inspire me to cherish and foster my passions. She will be missed dearly.
The message is this: That last minute guest will bring a friend, and that ingredient you need will magically disappear from the shelves when you most need it. Instead of panicking, wouldn't you rather welcome a new friend and discover that although peanut butter's great with chocolate, salted-caramel & hazelnut spread is inspired? Some call it improvising, I call that improving!
The other thing to remember is that you'll deal with it, or rather we'd like to.